INOX. METALLIC BRAKE LINES
SDT BRAKES We manufacture steel brake hoses improve braking response and performance by 25%. Unexpandable and inextensible tubing kit that improves the feel and reaction speed of the brake system. Prepared to replace the originals. Composition: Inner tube of PTFE (Teflon) type 62, outer braided of AISI 304L stainless steel and coated with black PVC. Its main difference is its composition of the highest quality.
SPORT STAINLESS STEEL BRAKEDISC BD-S
Our brake discs for UTV have been developed and tested intensively in competition, achieving podium finishes in many rally raids and within the TOP10 in the world's most endurance rally, DAKAR. 
Developed by SDT Brakes and manufactured by NG Brakes, finally all MADE IN SPAIN with good synergies.
The SDT SPORT stainless steel range maintains the original dimensions of the disc, manufactured in the best quality stainless steel and treated for greater resistance to temperature and corrosion.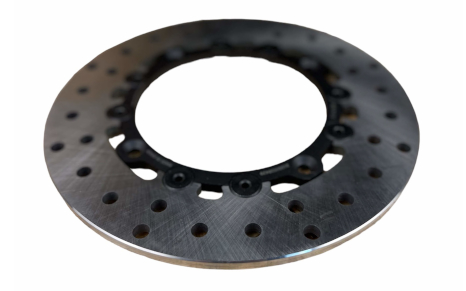 SDT RACING discs maintain the characteristics of the SDT SPORT stainless steel range, with the great difference that they are floating, made in two pieces and oversized.
Specially developed for competition en Side by Side.
We can develop and manufacture new applications for all types of prototypes or rally raid vehicles T3 and T4. We help you in your chassis project with brakes!
At SDT Brakes we have developed two Racing fluids after many hours in the laboratory and use on the circuit with outstanding performance in the most unfavorable conditions without compromise. Its main difference is its highest quality DOT4 Racing composition with our RT313 (313º/205º) and RR328 (328º/205º)< strong>. The brake fluid maintains its excellent viscosity, lubricity and non-compressibility.