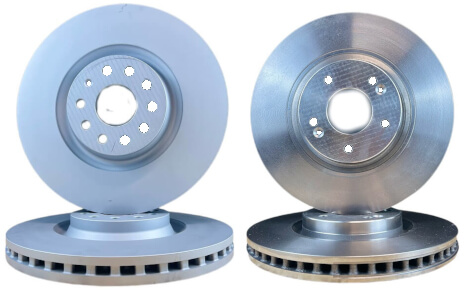 SPORT OEM+ G.N BRAKE DISC
SDT OEM+ ( Group N ) brake discs new range are ideal for drivers who are looking for the maximum quality and resistance of brake discs while maintaining the OEM esthetic. For street or group N competition, rallye and circuit. European manufacturing with the best raw materials.
SPORT OEM+ 2PIECES BRAKE DISC
SDT OEM+ 2 pieces brake discs produced in two bi-metal composite parts following the parameters (measures & characteristics) of original quality. It's bi-metallic material made up of two bodies manages to lighten the suspended masses, reducing the weight and avoiding deformations, recommended for all types of use.
SPORT CUT-MOON BRAKE DISC
We manufacture a wide range of sport & racing brake discs for all  cars (sport car, daily or trackday car, SUV, classic, drift, off road, commercial...) and  types of driving. Specific directional grooves to facilitates the cleaning of the friction surface material.  Its positioning will allow us to obtain a smoother or more powerful behavior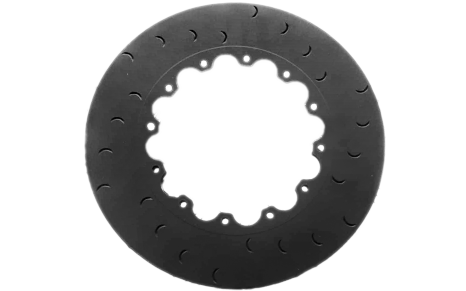 At SDT Brakes we manufacture two-piece brake disc with specific measurements. Our main disc sizes have a diameter of Ø290, 305, 330 and 355mm. We used a specific PCD that GALFER AUTO had. We also have for other applications ALCON, AP-RACING, K-SPORT,...
INOX. METALLIC BRAKE LINES
SDT BRAKES We manufacture steel brake hoses improve braking response and performance by 25%. Unexpandable and inextensible tubing kit that improves the feel and reaction speed of the brake system. Prepared to replace the originals. Composition: Inner tube of PTFE (Teflon) type 62, outer braided of AISI 304L stainless steel and coated with black PVC. Its main difference is its composition of the highest quality.
At SDT Brakes we have developed two Racing fluids after many hours in the laboratory and use on the circuit with outstanding performance in the most unfavorable conditions without compromise. Its main difference is its highest quality DOT4 Racing composition with our RT313 (313º/205º) and RR328 (328º/205º). The brake fluid maintains its excellent viscosity, lubricity and non-compressibility.
Latest generation cleaner for brake and clutch system components. Removes grease, asbestos powder and metal residues.
Effective cleaning, quick drying and degreaser.
Does not damage rubber or plastic materials. We have it in spray or liquid in drums of 5 and 25 liter.
SDT Brakes specialized in brakes we have different solutions. Wear sensors, anti-noise shim sheets, various accessories; springs, screws, caliper pins... We work with the best brake fluid brands.
We could produce our range of brakes with your brand as a private label, ask us.